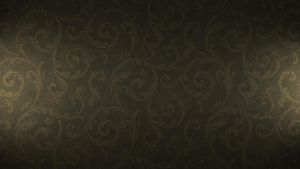 About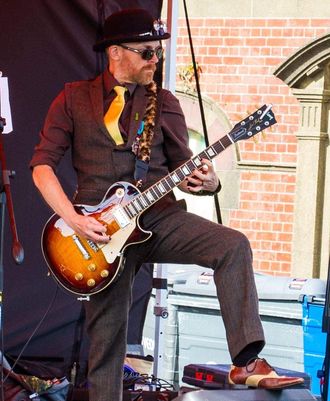 RAPSCALLION aim to open a tiny crack of light in the puddle of dreariness that was 'The Unspeakable Year'. The unique blend of chapish /steampunk tinged silliness mixed with a sincere passion for pure rock music is designed to uplift, clear away those pesky doldrums and put an uncontrollable smile on your face as you rock.  
MOOG, the project's creator, draws influence from a lifelong love of rock. Some may know him on the steampunk scene as the chap who has directed a great many of PROFESSOR ELEMENTAL's music videos, such as Cup Of Brown Joy and Fighting Trousers. In fact, the good Professor crops up a few times on the album, so that certainly something to watch out for! It has been mentioned that RAPSCALLION is to Rock, what Prof. Elemental is to hip-hop. 

Now joined in full by the immense talents of Dan Holloway (Bass), Jonathan Stanger (Drums) and Adam Marchant (Guitar) the band is complete and offering a delightful, full on, four piece rock service, all but guaranteed to send you out in the stone cold hoo-hahs!  
The well versed rock aficionado will be delighted if not charmed by the notes of influence drawn from Queen, AC/DC, Foo Fighters, The Darkness, Guns 'n' Roses et al - but naturally, it would be remiss of me to mention that the result is splendidly unique.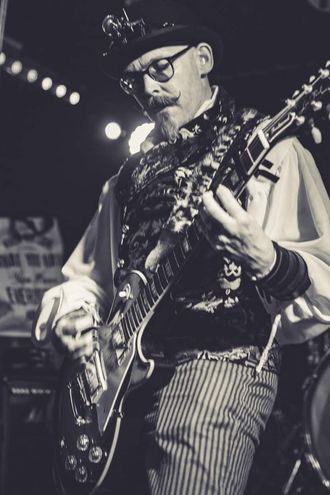 QUOTES
"

'Maximum Splendid' is an excellent hard rock record in its own right, with well written, catchy, songs capturing a mid-1980's Metal, if somewhat cheerful vibe... As a debut album 'Maximum Splendid' takes some beating." - Graham Cushway
"

"...Maximum Splendid is ... absolutely bang on and very well written/performed. Don't let the humorous aspect mislead you, this is as good a rock album as you could expect from a more straight-laced act. Just funnier."" - Mosh
"

This is classed by the band as "chap rock" and is similar to me to the eccentric genius that was Jim Steinman but with added British style humour. The music is real quality..." - Welsh Gene
Shows
Our Events feature allows you to post your upcoming concerts and events on your website in a calendar or list view. The Pro plan even lets you sell tickets directly through your website!